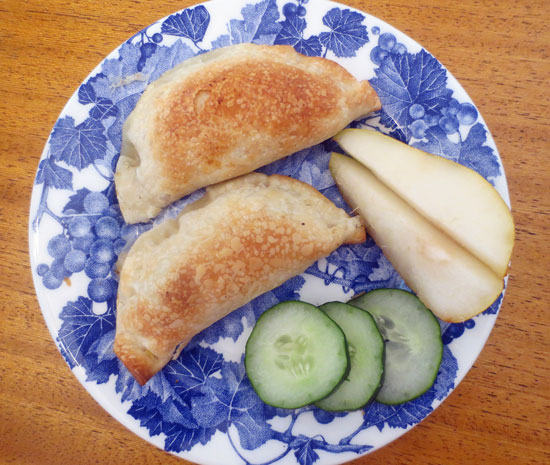 Written by Stephanie of Keeper of the Home and EntreFamily Travels.
Have you ever noticed that nearly every culture has its own variation on a "pocket" food?
Chinese gyozas, Japanese rice balls with fish inside, German bierocks (beef, onion and cabbage filling), Mexican burritos and tamales, Italian calzones,  Polish pierogies, Indian samosas, English hand pies.
Hand held "pocket" foods, filled up with whatever is seasonal, available or simply leftover, just makes sense. Excellent for sending off with hard working husbands, or when you need a quick meal for hungry children.
They're economical, easy to eat, and filling. The perfect homemade convenience food!
Empanadas… an Argentine staple
Aside from the famous asado (BBQ beef) and alfajores (slightly crumbly cookies with creamy, sweet dulce de leche oozing in between), empanadas are one of the most loved traditional foods here in Argentina, where our family is currently located during our year-long travels around the world.
Part of the joy of engaging in and experiencing a new culture for me is to experiment with the local foods. My husband conquered BBQ asado perfectly, and I made a pretty tasty batch of alfjores cookies, if I do say so myself. Last on my list was homemade empanadas.