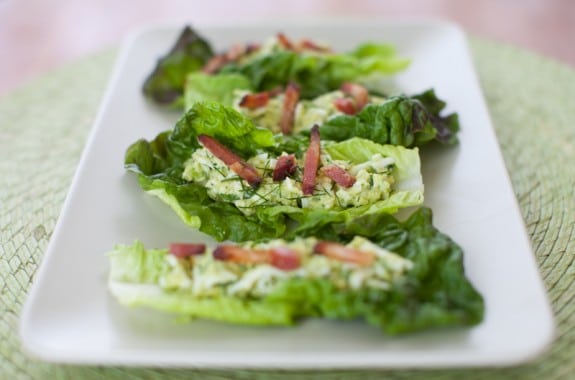 Was your Easter lovely? I hope it was. And now it is April? Gracious, I'm so ready for spring, thank you.
Today's post is going to be quick. I've got the family around on this holiday Monday, and we've got all sorts of plans that don't involve mama working. Heehee.
We only dyed a few Easter eggs last weekend, using blueberries for a light purple hue that matched the simple grape hyacinth table centerpiece. Then to use up the boiled eggs, I made these avocado egg salad wraps for a quick lunch.
The flavors were inspired by my favorite Guacamole Deviled Eggs, but these wraps are much faster to put together. You can leave off the bacon for a vegetarian version or spread the mixture between two toasts for a more traditional egg salad sandwich.