To my mind, caramel sauce is truly one of life's greatest edible pleasures. As a canner, it's long been a great disappointment to me that there's no way to safely preserve homemade caramel sauce so that it can be shelf staple and given as gifts.
All that changed when I discovered fruit-based caramel sauces. I first learned of this magical concoction from a piece on Gilt Taste (sadly, the piece is no longer available).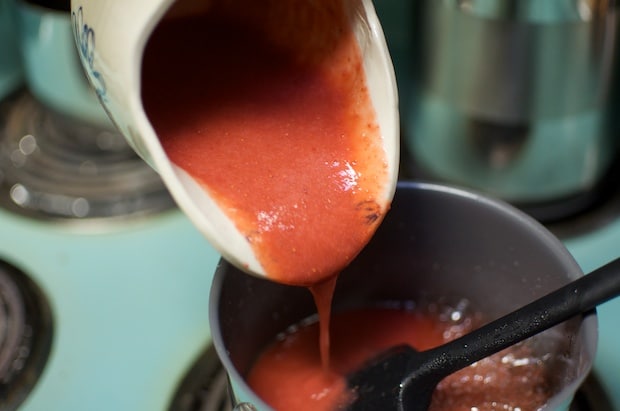 In that story, the author wrote about how one could start a batch of caramel sauce but then, instead of using cream to finish the sauce, you poured in a fruit puree. Absolutely genius.
The first time I tried it, I was completely sold. The flavor is amazing, it's easy to make, and the ingredients are nearly identical to jam, so it is perfectly safe for canning.