For a long, long time, I've wanted to start a cookbook club, the kind where you all read the same book, prepare a recipe, and bring it to a pot-luck to share.
There just wasn't enough margin in my life before now; I couldn't have added another event to the calendar. However, now that we are in Halifax, our lifestyle change has opened up pockets of time and I've been intentional about filling those spaces with activities that bring me joy.
Enter the cookbook club. While it's technically a social event, the gathering dovetails nicely into my line of work as an author and recipe developer – a perfect intertwine of work and play with delicious food as a result.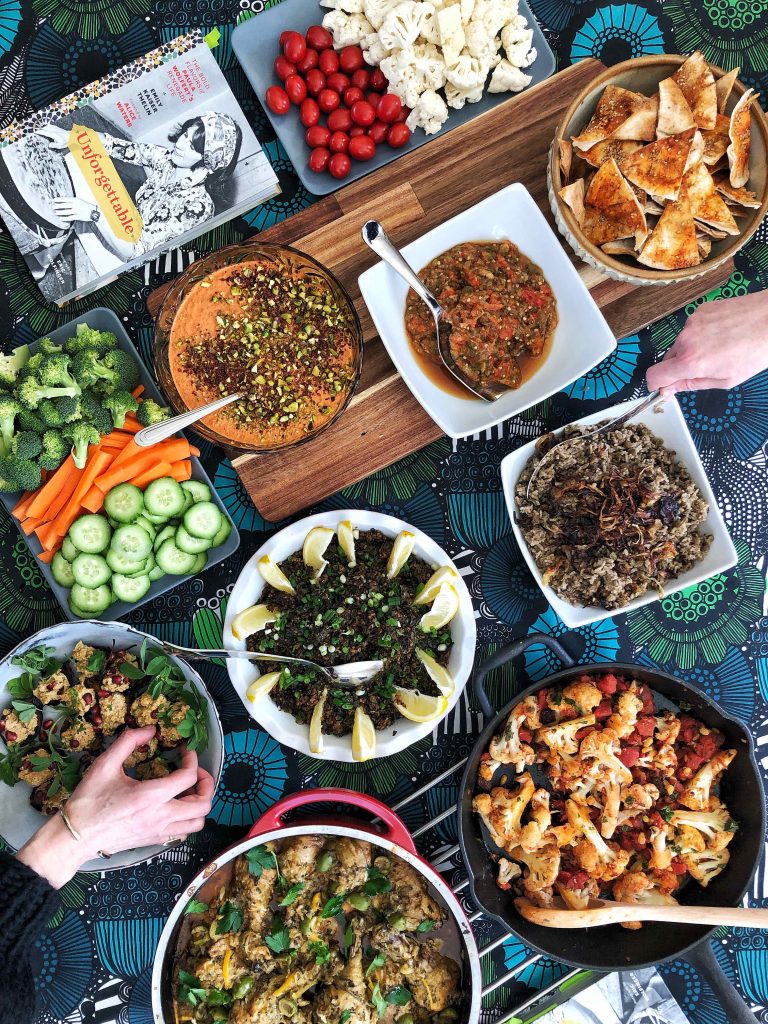 What is a Cookbook Club?
A cookbook club is a gathering of cookbook enthusiasts – the best kind of people! They exchange opinions on the book and share experiences from cooking the recipes. There's a spread of pot-luck dishes, each contributed by the members, which makes hosting a cinch.
Think of it as a dinner club and a book club combined into one.
Usually one cookbook is the focus, and it is discussed in depth at each meet up. This allows for a pot-luck feast that is quite cohesive, since the recipes are all from the same book. The group could also focus on a specific author, such as Nigella Lawson, and cook anything from her collection of works. It depends on how you wish to structure the cookbook club.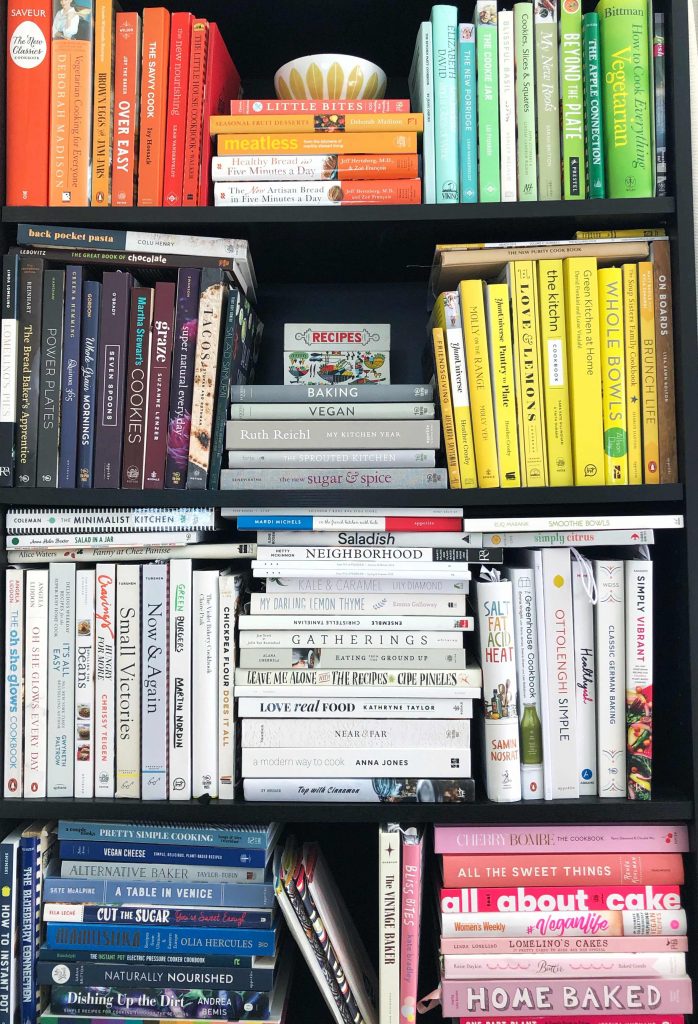 Why Start a Cookbook Club?
A cookbook club is a wonderful excuse to get together with fellow cookbook and food lovers. In our small group we have cookbook authors, an editor, book reviewer, cookbook photographers, podcasters, food stylists, former chefs and serious home cooks. Our careers intersect with the cookbook world in wildly different ways which makes for lively conversation.
It's also a chance to slow down, meet around a table and share stories of connecting (or not) with the author. It provides the opportunity to see the book through different eyes, and experience a unique perspective.
And then there is the feast. One cook would have to slave for hours in the kitchen to turn out ten or more recipes from a specific cookbook, but when a group of club members share their cooking efforts together, the results are spectacular.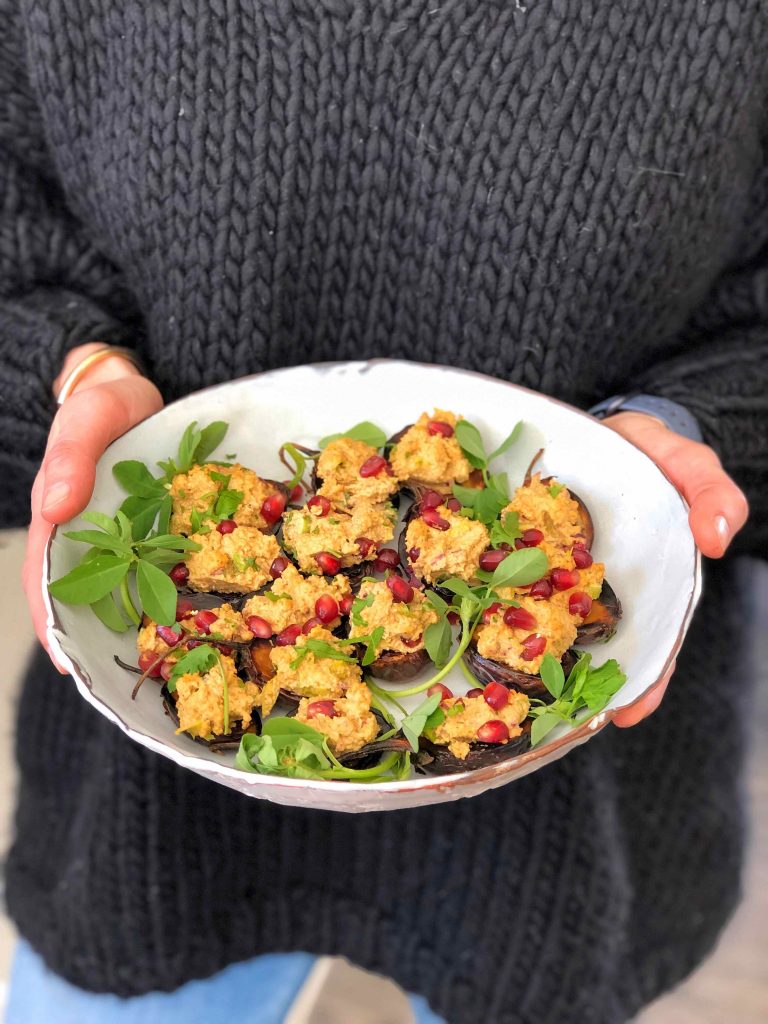 How to Start a Cookbook Club
Invite a core group of cookbook enthusiasts to the club and encourage them to invite 1-2 people each. This will round out the numbers and ensure everyone has a friend. Aim for a group of 12-16 people, which may seem like a lot, but realistically only about half will be able to make each meet-up. 6-8 people is a great number for a pot-luck, ensuring an array of dishes, without burdening the host.
We use a Facebook group to chit chat, swap info and make decisions. First up? Decide on how often you'll want to meet. We're starting with every 6-8 weeks, as every month felt like too much of a commitment. Eight weeks also feels like a good time to sit with a cookbook, get a feel for the author's voice and test a number of recipes.
Toss out a few titles to the group and pick one to get you started. Subsequently, pick the next book at each meet up.
Pick your first date and get cooking! Our group is rotating hosting duties, meaning that we'll meet in and around Halifax, moving from kitchen to kitchen. We may gravitate to the beach in the height of summer – who knows.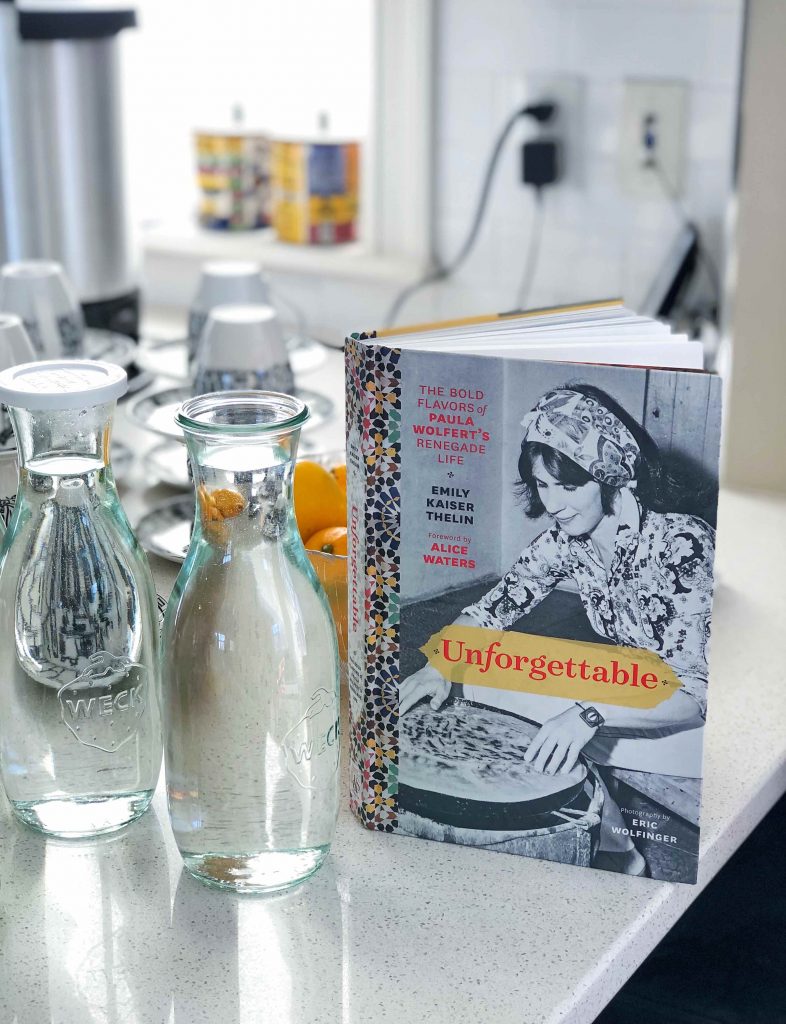 Our Cookbook Club titles so far…
We kicked things off with Unforgettable: The Bold Flavors of Paula Wolfert's Renegade Life, a biographical cookbook that I highly recommend. We loved the stories, were most impressed with Paula and fell in love with the recipes.
After a long winter, we'll usher in spring with the beautiful Six Seasons: A New Way with Vegetables. I'm already captivated by what I've read and tested so far.
And for the height of summer, we're getting inspired for a road trip with the ladies from Feast: Recipes and Stories from a Canadian Road Trip.
A few of us own these cookbook titles, others track them down from the library and a few choose to buy them for their collection. The library is definitely the way to go if you are unfamiliar with the author and their work at first. The if you fall in love with the cookbook, you can always add it to your collection later.
One last thing….should you decide to start a cookbook club and feature either of my books, drop me a note at aimee @ simplebites (dot) net or tag me on the socials! That would be so fun. Happy Cooking and Happy Reading.
Would you join a cookbook club?