This week was a blur, packed with a never-ending to-do list before I pack my bags and fly.
That's right, today I head East over the Atlantic for the first time since my honeymoon. I'm off to London for a few days with my sister. We're going to have some much-needed girl time together over afternoon tea, fine art, and cathedrals views. We'll also attend a holiday event with the one and only Jamie Oliver, so be sure to follow along on our adventures on Instagram!
I'm feeling festive these days, as demonstrated by today's link love:
Better late than never…I managed to get a little garlic in the ground before it froze. After a long cold winter it will be the first thing popping up out of the soil.
This week was pretty bonkers, but a creamy smoothie helped keep me up and running. To the ingredient list above I also added frozen banana and a dollop of yogourt.
With the first snow on the ground, we harvested our hens and got them in the freezer for winter. It's a fall ritual around here as we're not set up to winter the birds. This was the first time Mateo wanted to participate and we had a good science lesson, identifying the internal organs and seeing the process of how eggs are formed.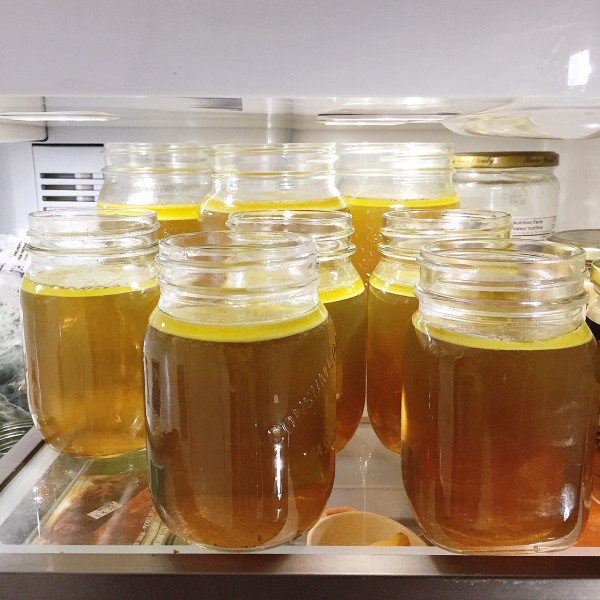 Chicken harvest means loads of homemade stock. This was about half of what I made; beautiful clear, fragrant broth.
OK! See you back here on Monday for a very special holiday dessert.
Have a wonderful weekend, all!