Yesterday morning the realization that it was already November hit me and I felt a fluttering of panic around my heart.
I spent a portion of the day making lists, arranging events in my schedule and taking a good honest look at what needs to be done before the holidays. Even though Book 1 is well on its way, the outline for Book 2 (!) is due in exactly one month. November is going to require some focus.
Today I'm feeling calm and determined, ready to move forward and finish out the year strong. I've put my garden to bed for the winter and I feel a kitchen hibernation coming on. I've got a gorgeous recipe line-up for you all, plus a few little surprises, too.
Now, incase you're feeling less than enthusiastic over this bleak month, here's some inspiration to get you back in the kitchen.
A few of my favourite photos from the week…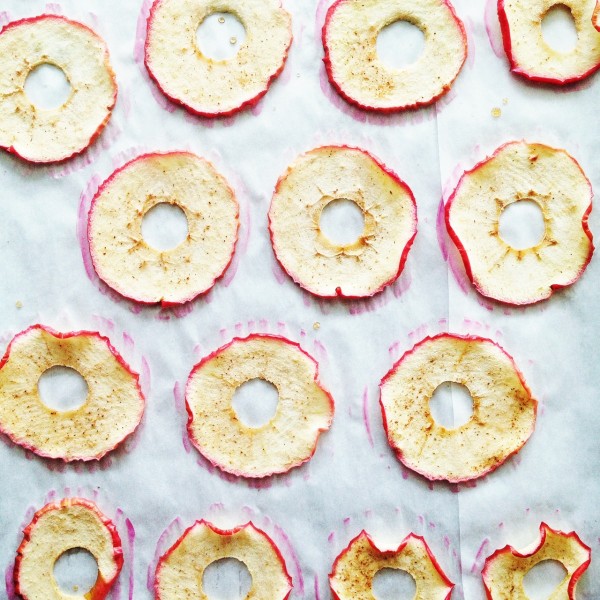 My kind of Halloween candy: apple chips.
I remembered I planted radishes in my fall garden and harvested a bundle for salads.
The leaves have nearly all fallen and carpet the forest floor in deep drifts.
Blustery afternoons have made hot cocoa a necessity.
Caramel apples for a treat. Friends on Facebook thought this image was some sort of baby announcement (??!), but I assured them it was merely a straggling crab apple, hanging onto foraged branches.
We made the birthday party rounds yesterday; leave it to Clara to snitch a cookie at this adorable set up by our friends from The Chin Family Eats.
Happy November! Have a beautiful Sunday, all.