Written by Megan of Stetted.
Fish is something that we used to eat more of, and somehow moved away from. I like to eat fresh fish, but sometimes our schedules get filled at the last-minute and we're stuck having to throw a gorgeous piece of fish in the freezer for another time.
It always works out fine in the end, but I hate that period of ingredient anxiety and feeling of urgency attached with buying fresh fish.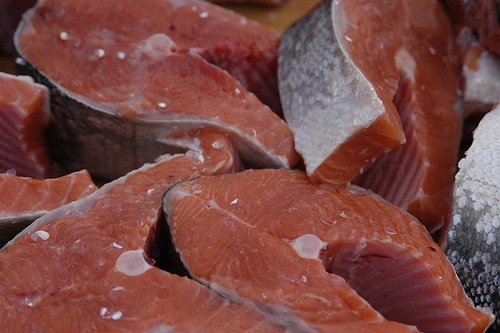 Luckily, I've taken a second look at another option.
Until recently, I hadn't considered canned salmon. Like everyone else I grew up with canned tuna, but for some reason canned salmon held a spot in my mind also occupied by anchovies and pickled herring. However, prompted by the desire to get more omega-3s in my diet without spending big bucks on fresh sustainable fish, I grabbed a pack of cans from my local warehouse store.
I'm happy to relay that canned salmon can be used any place you often use tuna: salads, sandwich spreads, filling in homemade sushi, and more. [Read more…]