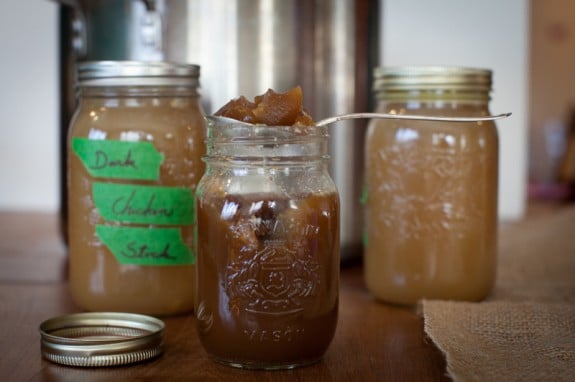 The first summer we were married, our situation wasn't exactly ideal for two starry-eyed newlyweds doing life together. I finished late at night at a popular fine dining establishment where I worked the line and Danny rose early to meander through the Plateau to morning class at McGill. One of us was always tired when we greeted each other at the end of a day, and one of us frequently smelled of soup, but I'm not telling who.
Fed up of only seeing my husband from midnight to 6 AM, I petitioned my boss for day position as a prep cook. I may have stammered, blushing, through my reasoning, but he only twinkled his eyes at me and agreed, that just for the summer, I could work days, and he would find someone to cook the fish and the foie in my place at night.
Stepping down the ladder rung of the competitive kitchen hierarchy was not a move that gained me respect among my co-workers, but I always have (and continue to do so) put family first over ambition. There were stares and a few snickers when the new work schedule came out, but I was elated. A 'normal' 9-5 job in fine dining is almost unheard of and these new hours suited me to a T.
Eight blocks north of the kitchen, in our tiny apartment on St. Denis street, I went to sleep and woke up in Danny's arms. We went out for coffee and fresh croissants in the mornings before parting ways, with lingering kisses, at the corner of Duluth and St. Denis.
Making stock was always the first order of the day, for it required long hours of simmering at an unhurried pace. I cranked the ovens to 400 degrees down the entire line and set to roasting bones for duck stock, veal stock, venison stock, and roasted guinea fowl stock, the essence of which I'm sharing today. I attacked a tray of carrots, onions and celery for my mirepoix, those flavoring vegetables essential for every stock, and gathered fresh parsley, bay leaves and peppercorns. By 10 AM, the massive sturdy pots would be set over burners with bones, mirepoix and cold water, and I would assess my prep list, left for me by the cooks the night before, and organize my day. [Read more…]