Thanksgiving for us Canadians is just one week away; this is good news for me as I've been craving a full-on turkey dinner since June – or about the onset of this pregnancy. However, regardless that the baby has been ordering turkey for prenatal take-out, it's obviously the season to celebrate Thanksgiving.
Fall comes a little sooner here in the north and already signs of its arrival are showing on the forest floor, in the country markets, and around my front door. Gone are the flip-flops and Frisbees in the entrance; instead boots, hats and scarves are mushrooming like a seasonal fungus. There's also excited talk of snow by the boys.
Planning a complete Thanksgiving (or any holiday menu) is half the fun, especially now that we have such fun online tools such as Pinterest. In preparation for the holidays, I've got several boards dedicated to Thanksgiving & Christmas Dinner, Holiday Baking, Pies & Tarts, and if you want to get really organized for the holidays, Edible Gifts.
Here's a sneak peek: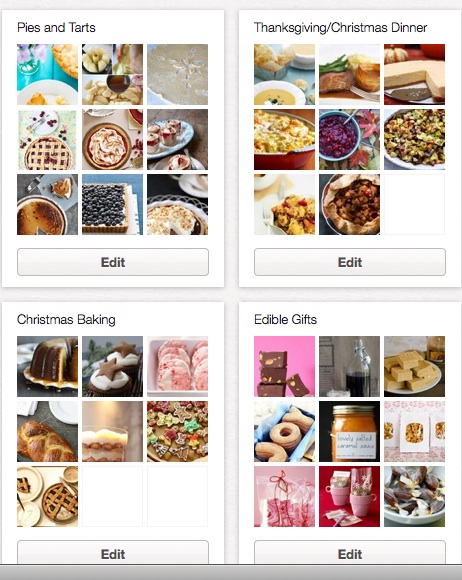 Pinterest is a super fun way to visually browse recipes and ideas for holiday menus. You can click through each photo to get the recipe or tutorial. So sign up, follow me over there and together we'll drum up some inspiration for our holiday eats!
I've also put together some suggestions here for your holiday menu – either Canadian Thanksgiving or planning for the upcoming holidays. You can never be too prepared and there's plenty of time for recipe testing (and tasting).
Appetizers
Main Dish
Vegetable Sides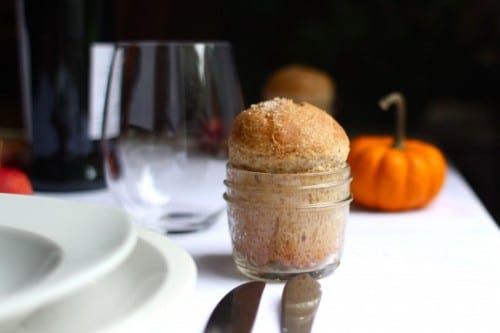 More Sides
Dessert
Leftover Turkey Ideas
~ Find more menu plans at I'm an Organizing Junkie. ~
What's on your Thanksgiving menu?