My technique for scalloped potatoes comes from a young chef I once worked with when I first moved to Montreal. The fact that he proposed marriage to me every second Saturday never lessened my admiration for his skill in the kitchen, and I learned a lot during the time we were together.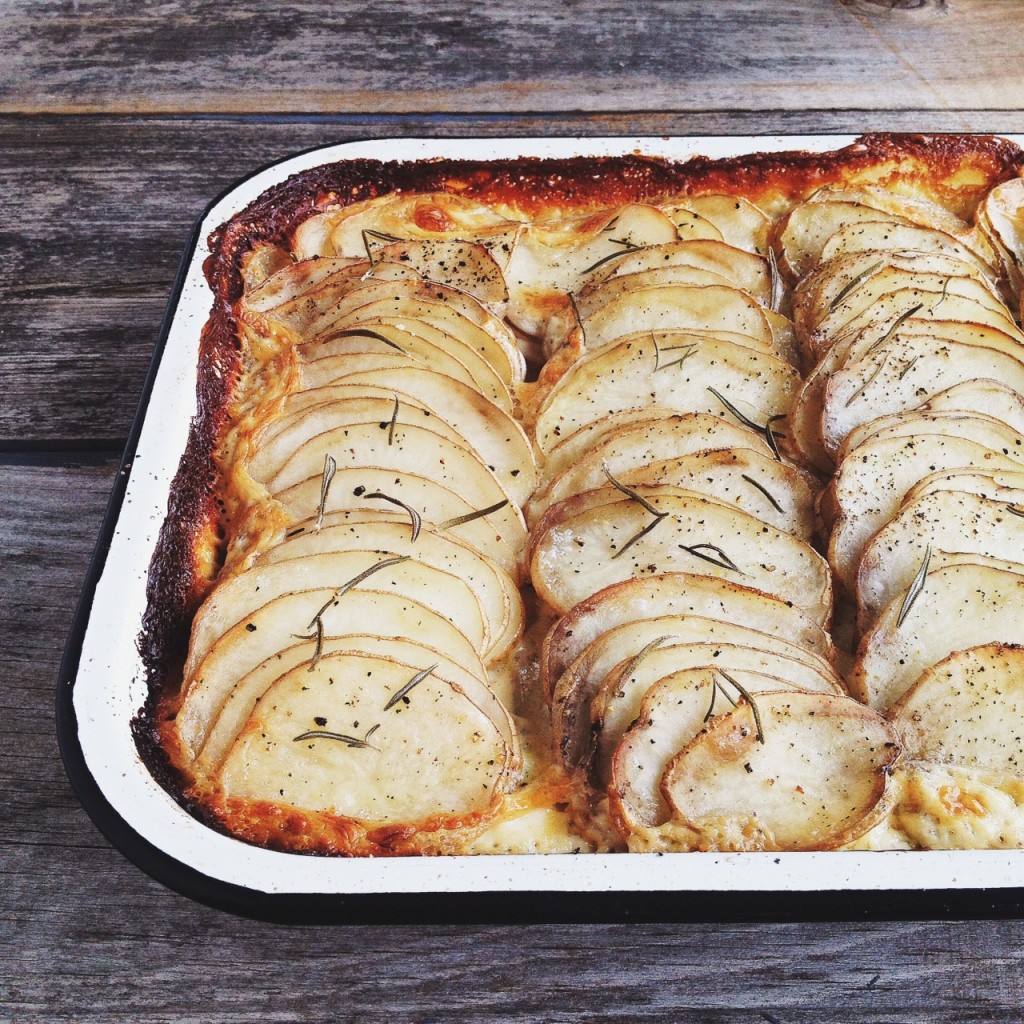 We were both transplanted, he from Lyon, France, and I from Canada's West Coast. Trapped together in a small, hot kitchen six nights a week, we talked of family back home, the peculiarities of Quebec, and, of course, food. He would prepare the sauces and trim the meats for the evening service, and I would make the desserts and accompaniments to the entrees. Like these Pomme de Terre Dauphinois, or scalloped potatoes.
My chef-friend showed me how to layer thinly sliced potatoes in a shallow baking dish and cover them with cream for the simplest – yet delicately rich and lovely – side dish. The only seasoning on the potatoes was salt and pepper; hence, they went with nearly every dish on the menu.
[Read more…]